Last week we had the great pleasure of a visit from Grandma and Grandpa Hill! They came to Utah for baby Cody's blessing, but they stayed with us for a few days first, which was delightful. We went to the Draper Temple Open House, and Sammy was so excited to get to go inside a temple for the first time. Joshy was mostly excited about the cookies in the stake center at the end, and getting to ride the bus from the parking lot up to the temple.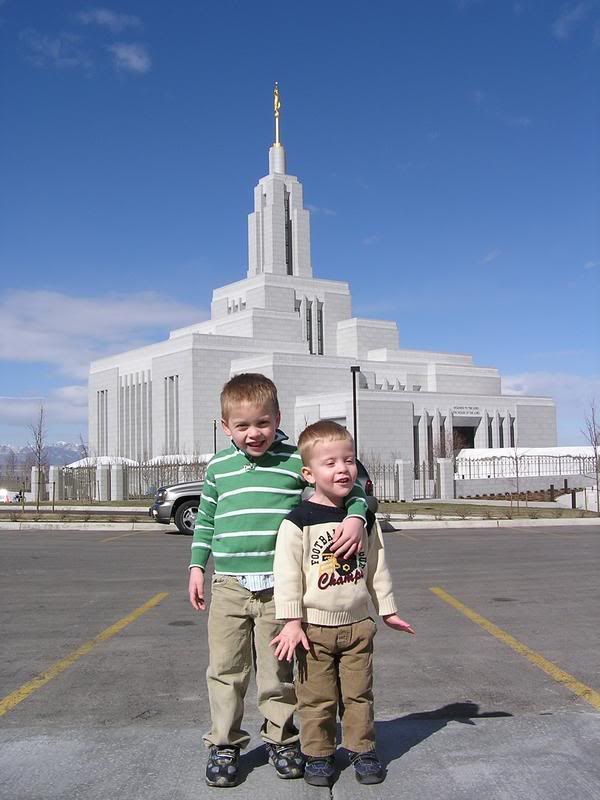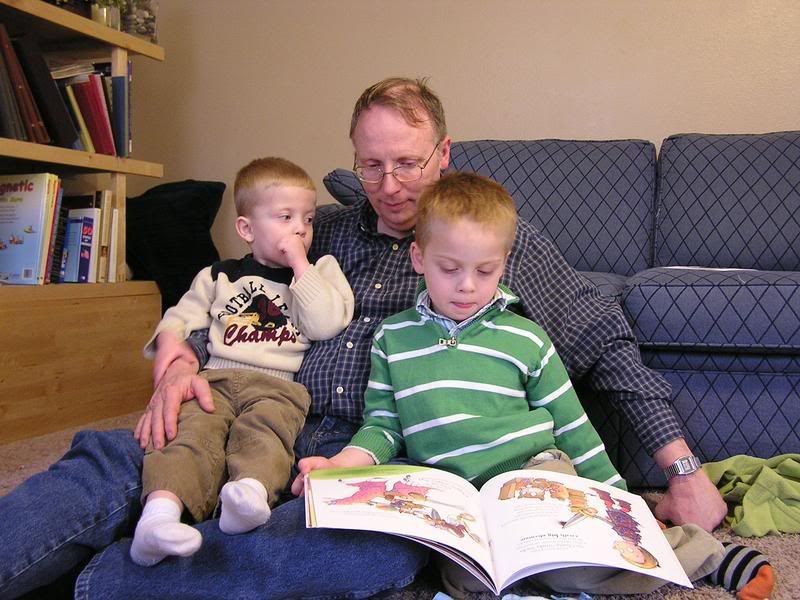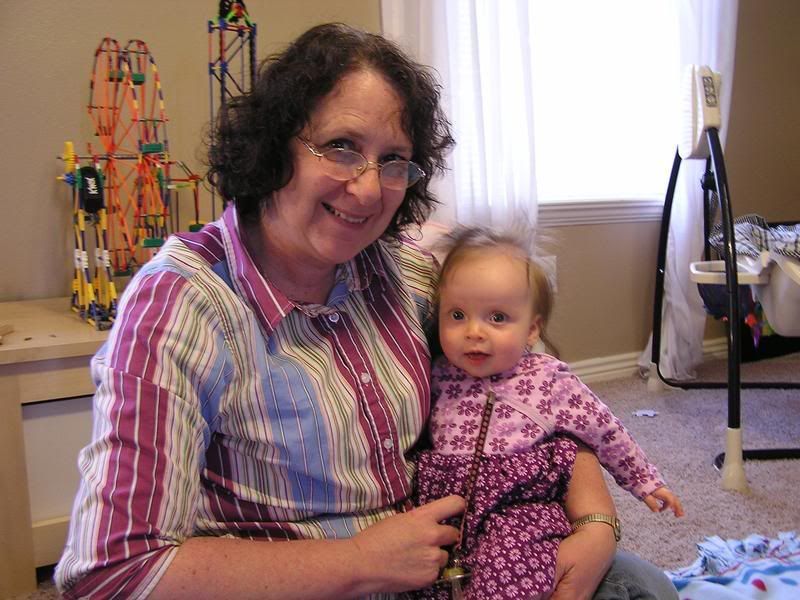 The next day we went up to the Discovery Gateway Children's Museum, which was a blast. I think Sammy and Joshy would happily move in if they could. (See Sammy's post about it below.) It was a great place, and thanks very much to Grandpa and Grandma, we got a year-long membership, so we'll be spending many happy hours there in the future. Sammy loved the story factory, where he made a comic strip story about his 90th birthday. He also discovered some really cool magnetic blocks and spent all the rest of his birthday and christmas money to buy himself a set in the gift shop. Money well spent, since he's been playing with them non-stop ever since and has designed some really cool stuff. So if anyone is ever wondering what to get Sammy for a present, I'm sure he'd love to add to his Magformer collection. :) Joshy's favorite part was the cool water play area, which had all sorts of contraptions that could be manipulated to move water around. They also both really loved the helicopter. Eliza was just an angel the whole time, just enjoying watching all the big kids run around.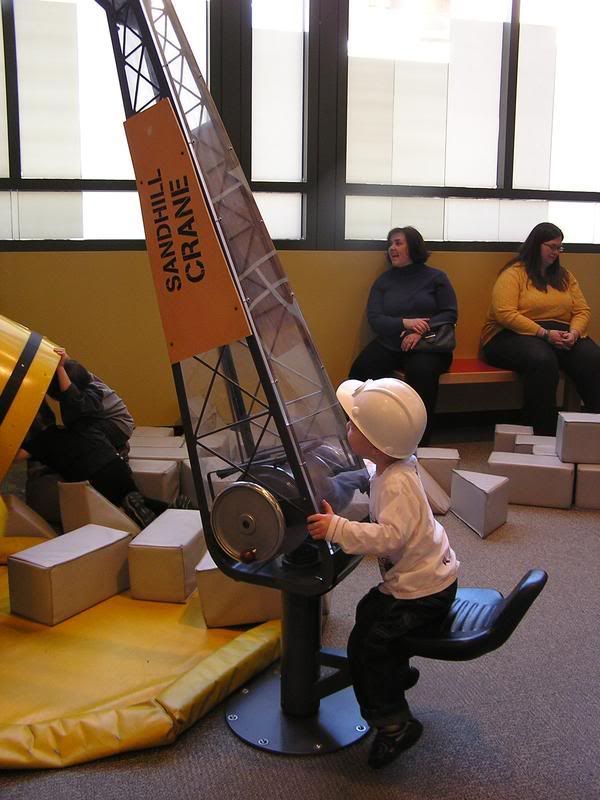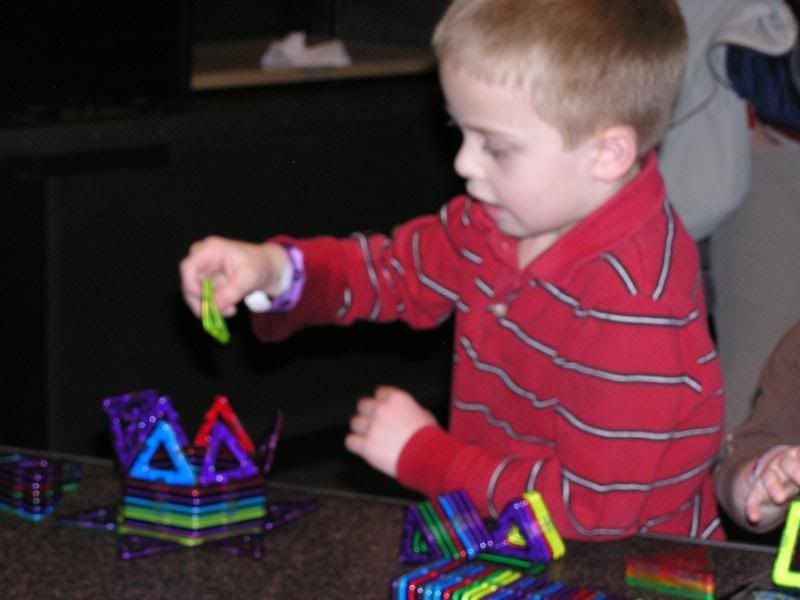 It was also Eliza's 6-month birthday! She is getting so big. During the few days that Grandpa and Grandma Hill were here she made some serious developmental leaps -- she finally starting rolling over and sitting unsupported! Now that she can do those things I think she feels so big. She wants to be sitting up in the middle of the action all the time now, and she loves giving everyone big slobbery kisses.
On Sunday we headed up to Chad and Esther's house for Cody's baby blessing. The blessing was beautiful, of course, and I was very proud of Sammy for bearing his testimony in Sacrament Meeting and then going to primary even though he was scared of all the people he didn't know. Joshy was having a hard time sitting still. During the Sacrament, he was wiggly and I whispered, "Joshy, it's time for us to be quiet and think about Jesus," and then I started singing very quietly, "I'm trying to be like Jesus..." And Joshy said in growing volume, "But I don't want to, because I hate bad guys and I PUT SPIT ON THEM!!!" Joshy's very big into being a superhero and fighting bad guys right now, so I guess it didn't go over very well when we talked about how Jesus wants us to love
everyone...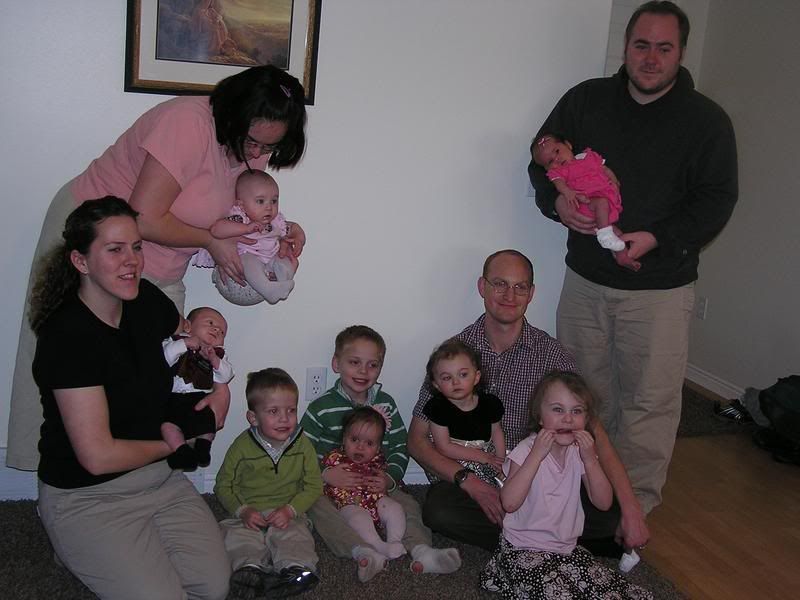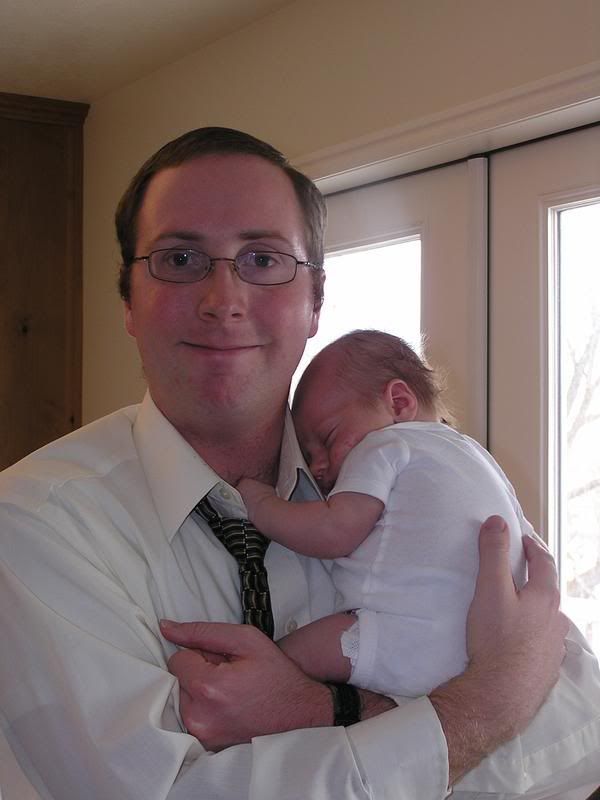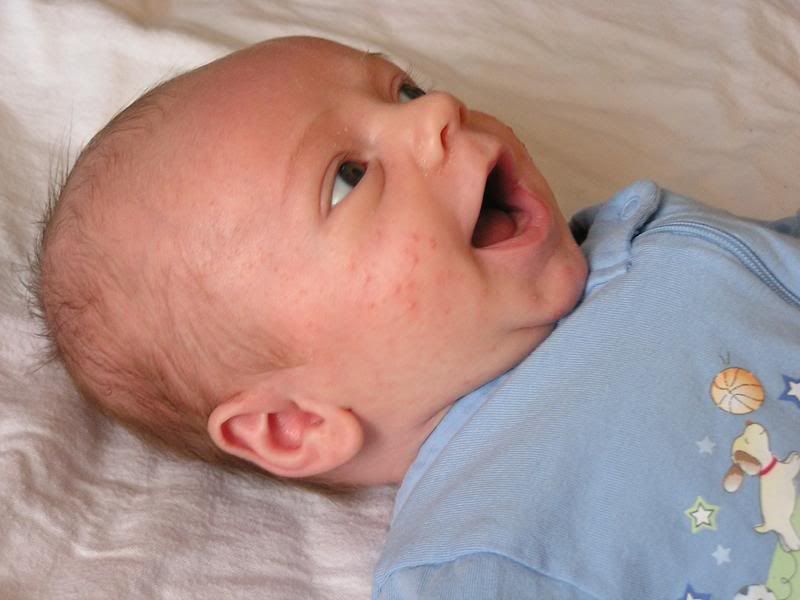 This past Friday was the big day we've all been waiting for -- Dan and Carrie's wedding! We started out the day with a fun family breakfast at Kneaders (yum-o!), then spent the better part of the day getting things all set up. Poor Mom tore something in her knee while hopping on one foot with Sammy at Kneaders, but she was a trooper! It was fun to hang out and work together with my family and Carrie's family. The ceremony was so funny and sweet -- Noah refused to let go of Dan or even be put down next to him, so Dan held him the whole way through, even for the "You may kiss the bride" part. Good memories! I am SO happy for Dan and Carrie both. They are just wonderful, and wonderful together!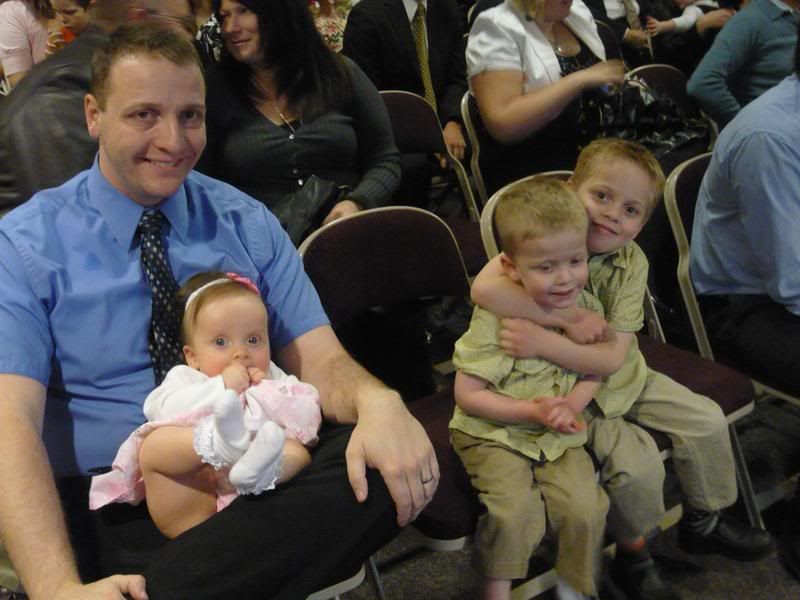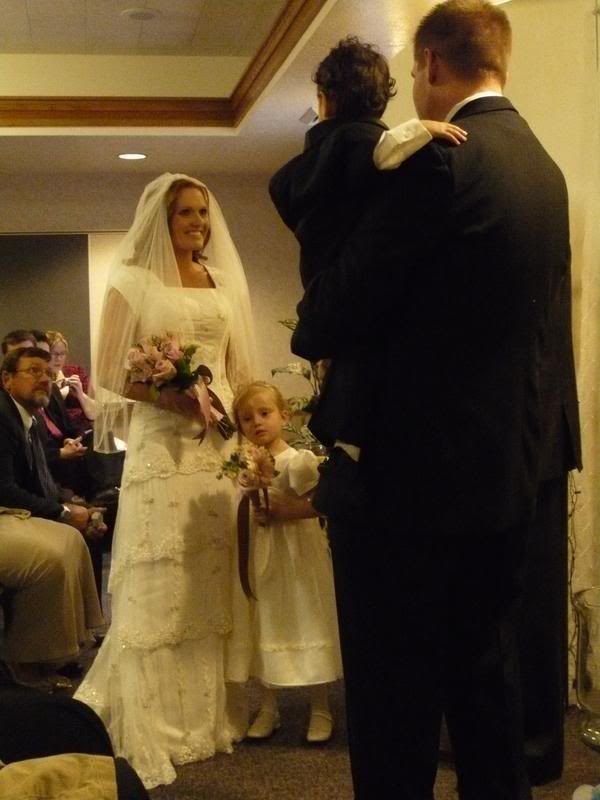 After the ceremony we had a kickin' dance party. Dan and Carrie did an awesome first dance -- it started out with a lovely foxtrot, then they busted out some serious moves. Here's a video of the second part (when they encored it for us later in the evening):
Joshy really didn't like the loud music and lights -- we could barely get him to stay in the cultural hall -- until he saw Uncle Eric breakdancing. Then he couldn't wait to get out on the floor! Here are some of his moves:
Dad also got in on the action, sacrificing his bad back to get out on the dance floor. You can check out the video
here
.
Dan and I had a blast with what few cha-cha, foxtrot, and swing steps we remember. Once again I wish I was a better dancer for Dan's sake, but we had a great time anyway. It definitely renewed my desire for us to take some classes together. I didn't get any pictures of us, but I know Eric did so I'm hoping to have some to post once he gets settled back in in England. It was so very nice to have him here for the wedding!
Phew! What a crazy couple of weeks. I'm looking forward to a little break in the big activities, though in this family, you never know what fun is in store...